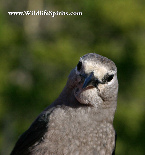 Contributing Photographers
From time to time, photographers will come to visit and shoot alongside the primary photographer, Lars Wyka. The photographers listed below have helped by contributing some of their photographs to this site. We wish to thank them all and give them their proper credits.

L. Ahokas
Christine Angele
H. Harju
Patti Keefe
Allen Keefe
Edward S. Wyka
Jeremiah Wyka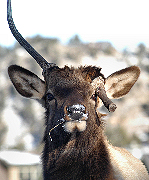 Software & Scripts
This site has incorporated the use of several scripting systems to operate the Image Galleries, E-Card system and Menu Bars, to enhance the look and performance of Wildlife Spirits.

We acknowledge the following software/script sites for their contributions. It was from their base scripts that we adapted from and added to, for the look that you see here on our site.
JAlbum

Web Photo Album Generator. This is the software and scripts which we adapted to create our images galleries from. The support of it's author was a great asset.
Postcard Direct

This is the system that we chose for our E-Card service scripts. We adapted the scripts to work within our unique site design.
Xin Yang Is where we obtained our basic ideas of CSS and the cross-browser examples which we gained ideas from. We then set out to design and create our menu bar system. While this is a very complex system to learn and understand, we became pleased with our final results.
Special Thanks
We would like to thank everyone who is taking part to protect wildlife and it's natural environments. From the Rangers and personnel of the National Parks systems, Land Grants which preserve habitats and all of those who preserve their neighborhoods, ranches and greenbelts for Nature to thrive.
Our efforts would not be possible if it were not for the beauty which poses before our cameras. We thank all the beautiful natural creations which stop and pose for us.
Enjoy